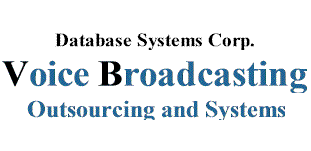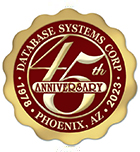 Voice Broadcast Supplier
Interactive Voice Broadcasting Solutions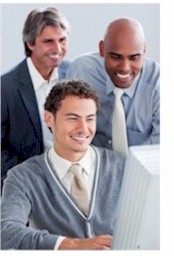 Voice broadcasting components include computer phone systems, telephony components, voice broadcast software and supporting call management software. Voice broadcasting application software is the final component that is the custom technology which manages each specific voice broadcast campaign.

Database Systems Corp. (DSC) is a voice broadcast provider of automated dialing systems and voice broadcasting software. Voice broadcast systems are computer phone systems that send voice messages to hundreds or thousands of call recipients at once.

These phone messages can be delivered to either answering machines or to live individuals. If the voice broadcast system detects a busy signal or detemines that the call was not answered, it can schedule the call for later delivery.

Contact DSC to learn more about our voice broadcasting products and hosted voice broadcasting services.


---
ConocoPhillips

"ConocoPhillips is an international, integrated energy company. It is the third-largest integrated energy company in the United States, based on market capitalization, oil and gas proved reserves and production; and the second-largest refiner in the United States. Worldwide, of nongovernment-controlled companies, ConocoPhillips has the sixth-largest total of proved reserves; and based on crude oil capacity, is the fifth-largest refiner." - www.conocophillips.com

ConocoPhillips selected DSC as its voice broadcasting service provider, utilizing our advanced call center for its Houston headquarters. ConocoPhillips utilizes our voice message broadcasting services to notify its employees in the event of an emergency in any of its oil drilling operations in Saudi Arabia.
---
Voice Broadcast Supplier
As a leading voice broadcasting supplier, DSC provides the latest voice broadcast solutions. This includes voice broadcast phone systems and software solutions.
Voice Broadcasting Phone Systems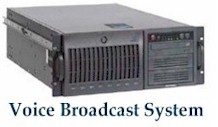 Database Systems Corp. is a recognized voice broadcast company providing PC phone systems which are Intel PC based phone systems that incorporate Windows OS with computer telephony (Dialogic CTI) boards.

DSC has developed two lines of voice broadcast systems - the WIZARD analog and the PACER digital series. These systems are provided to our clients who wish to purchase their own system. They are also used exclusively at our own call centers for processing inbound call applications.

Our WIZARD phone system supports 4 to 48 analog phone lines. The PACER system supports 24 to 480 digital phone lines. These systems can be networked to provide a far greater number of digital lines.
Voice Broadcasting Software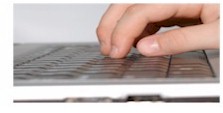 Besides offering voice broadcast systems, DSC is a leading voice broadcast provider of software solutions and call processing development tools. This includes the DSC IVR software library of routines that can be called using most modern computer languages. DSC also provides voice broadcast XML software that can initiate a voice broadcast automatically from another computer system or website.

Our voice broadcast software uses voice recorded prompts and menus to present information to callers. Touch-tone telephone keypad entries are gathered from the caller to collect information and to provide navigation through simple to complex menu structures.

The voice broadcasting software provides information back to the caller in the form recorded messages or data converted using text to speech. The software can also route the caller to an agent or transfer the call to an outside phone number or extension.


Contact Database Systems Corp.
Contact Us Today to learn more about our voice broadcast solutions including our phone systems, software and services.



Voice Broadcast Information
Quick Tour
Voice Broadcast Reports
User's Guide
Simulation Model
Online Registration
Demonstration

Voice Broadcast Solutions
Voice Broadcast Software
Voice Broadcast Services
Voice Message Broadcast
Voice Broadcasting Company
Voicemail Broadcasting
Message Broadcasting
Text Message Broadcast
Phone Broadcasting
Voice Broadcast Applications
Voice Broadcast Technology

Voice Broadcast Supplier
Voice Broadcast Company