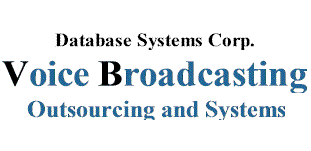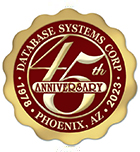 Voice Broadcast Phone Applications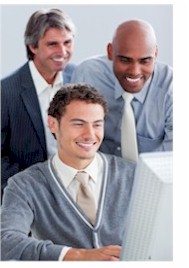 Database Systems Corp. (DSC) is a leading provider of voice broadcast applications. Voice broadcasting is a mass communication technology that delivers pre-recorded phone messages to hundreds or thousands of call recipients in a short period of time. Voice message broadcasting has both private and public applications. Commercial messages can be sent to customers in bulk or emergency notification messages can be delivered to community members in the event of a disaster.

Our voice broadcasting solutions include systems and hosted voice broadcasting services that can be managed directly using a secure website. Phone lists and voice recordings can be downloaded via the web to our call center and your phone campaign can be started online as well. For emergency and non emergency voice broadcasting, DSC provides an 800 number to call to initiate a broadcast to an organization's employees or to a community.

Contact DSC to learn more about our voice broadcast applications and services.


---
Corning Incorporated

"From light bulbs, television tubes and cookware…to ceramic substrates, optical fiber and Active-Matrix Liquid Crystal Displays, Corning has developed products that change the way we live -- for the better. Corning's sustained success stems from our ability to constantly reinvent and evolve our products and processes to meet the demands of current and future markets. Our rich heritage of innovation has been called one of American Business' greatest scientific traditions." - www.corning.com

Corning utilizes our voice broadcast services in the management of their facilities. If an unexpected event occurs at one of Corning's manufacturing plants, a security guard can make one phone call to our center that initiates a process which sends voice messages to all affected Corning employees.
---
Voice Broadcast Applications
DSC has developed numerous voice broadcasting software applications for its clients over the years including phone reminders developed using our own reminder software. DSC provides a listing of some of the more unique programs in its voice broadcast application directory, including information about how some of our clients are using these services and systems. Here are just a few of these applications.


---
Group Calling Service
Reminders

Political Phone Campaigns


Announcements

Community Calling Service
Direct Marketing Programs

---
Contact Database Systems Corp.
Contact Us Today to learn more about our voice broadcast service and systems.



Voice Broadcast Information
Quick Tour
Voice Broadcast Reports
User's Guide
Simulation Model
Online Registration
Demonstration

Voice Broadcast Solutions
Voice Broadcast Systems
Voice Broadcast Software
Voice Broadcast Services
Voice Message Broadcast
Voicemail Broadcasting
Message Broadcasting
Text Message Broadcast
Phone Broadcasting
Voice Broadcast Applications
Voice Broadcast Technology

Voice Broadcast Supplier
Voice Broadcast Company