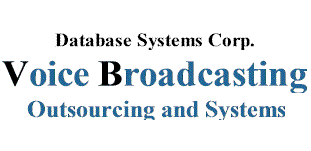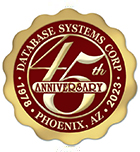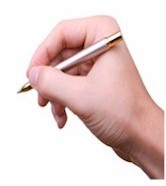 Database Systems Corp. (DSC) is a leading provider of call center solutions including voice broadcasting systems and services, interactive voice response solutions, and call processing software and phone systems.

For immediate contact, please call us at our Phoenix headquarters at 602-265-5968.

Our office hours there are 8:00AM to 5:00PM Mountain Standard Time. We will provide you with any additional information you may require including a price quotation.


Register Online And Save!
If you wish to use our voice broadcasting phone services, DSC is pleased to offer significant discounts when you use our Online Registration Form. This is a quick and easy way to obtain a price quotation and contract with no obligation until you mail us your executed agreement.

Signing up is free and requires no payment until you begin using our service. Once you have filled out this online service form and submitted our online agreement, a representative will contact you regarding our convenient payment methods and your account will be activated immediately. Because of the potential for misuse of this powerful communications media, DSC requires proper identification.

NOTE: Filling out this online registration does not obligate you to this service. DSC supplies an online agreement that must first be signed and submitted by fax or mail. This contract provides all pricing and terms of agreement. Only after you submit this agreement is your account billed and activated.
---
FTC Regulations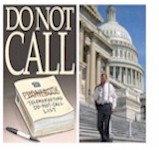 The FTC (Federal Trade Commission) has developed more stringent rules when it comes to sending recorded voice messages to individuals and answering machines. Please review these regulations (particularly relating to commercial voice broadcasting) when considering the use of any automated call broadcast service.

DSC provides a summary of these rules here (Telemarketing Sales Rule) and describes its Opt Out capabilities that satisfy these FTC requirements.

Please take a moment to fill out this contact form prior to calling. Using this information our representatives can better serve you. Please describe your application as thoroughly as possibly and a DSC representative will respond to your call or contact you shortly to discuss how we can help you meet your objectives.


Please Provide Your Contact Information
| | |
| --- | --- |
| Telephone | 602-265-5968 (ext. 6) |
| | |
| FAX | 602-264-6724 |
| | |
| Mail | Database Systems Corp. |
| | 16841 N 31st Avenue, Suite 160 |
| | Phoenix, AZ 85053 |
| | |
---

Voice Broadcast Information
Quick Tour
Voice Broadcast Reports
User's Guide
Simulation Model
Online Registration
Demonstration

Operating Environment
Dialogic Voice Broadcast
Linux Voice Broadcasting
Windows Voice Broadcasting

Voice Broadcast Solutions
Voice Broadcast Software
Voice Broadcast Services
Voice Message Broadcast
Voice Broadcast Vendor
Voice Mail Broadcasting
Message Broadcasting
Text Message Broadcast
Phone Broadcasting
Voice Broadcast Applications
Voice Broadcast Technology

Voice Broadcast Supplier
Voice Broadcast Company