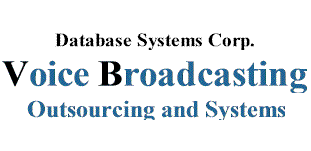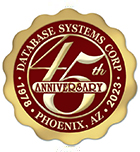 Text Message Broadcasting
Send Text Messages Using Autodialers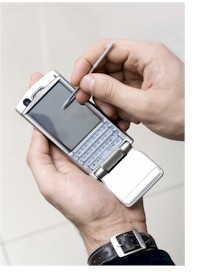 Bulk Text Messaging is a modern and easy way of sending communications to large groups of individuals who have mobile devices. Using online SMS broadcasting services provided by Database Systems Corp. (DSC), businesses and organizations can now broadcast messages instantly to customers, prospects, employees or members of a community.

DSC is a recognized leader in providing blast messaging technology including both voice broadcasting and text messaging. Message broadcasting systems are computer phones that send voice or SMS (Short Message Service messages to hundreds or thousands of phones at once.

Voice and text messaging is a mass calling technique that has both commercial and community applications. Commercial messages can be sent to customers in bulk or can be delivered to community members in the event of an emergency. If our message broadcasting system detects a no answer condition or busy signal, the message can be scheduled for delivery at a later time.

After our system delivers the text message, the call recipient can be given the option to acknowledge receipt of the message. A response to the text message can be captured using our service and forwarded to our clients as well.

Contact DSC to learn more about our text message broadcasting solutions.
How To Use Our Text Message Services
Our online message delivery service is easy to use and it's secure. Once you've registered for our service, here are the simple steps required to send voice messages.
Create and upload one or more list(s) of call recipients.
Enter your text message.
Push "Start" message broadcast button.
That's it. For an online tour of our message broadcast service, visit our message broadcasting demonstration page.
Register Online For Text Message Services
< DSC now provides an online signup for both non-profit and business organizations wishing to use our voice broadcasting outsourcing services. Signup is easy and free! Our competitive rates are affordable, even for the smallest calling campaign.

Use this form to obtain a quotation and pricing information with no obligation until you are ready to start calling and provide us with your payment information.

Both emergency and non-emergency voice broadcasting services can be provided by DSC.

To register online, click on one of the online registration images or buttons above.


---
Contact Database Systems Corp.
Contact Us Today to learn more about our text message broadcast services.