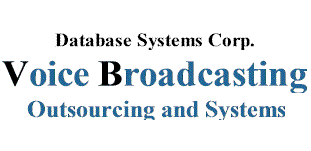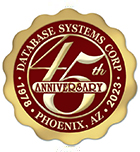 Message Broadcasting Services and Systems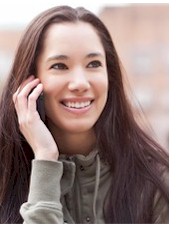 Database Systems Corp. (DSC) is a leading provider of message broadcasting technology. Message broadcast systems are computer phone systems that send voice messages to hundreds or thousands of call recipients at once.

Message broadcasting is a mass calling technique that has both commercial and community applications. Commercial messages can be sent to customers in bulk or can be delivered to community members in the event of an emergency.

Messages can be delivered to both individuals and answering machines. If our message broadcasting system detects a no answer condition or busy signal, the message can be scheduled for delivery at a later time.

After our system delivers the recorded message, the call recipient can be given the option to make menu touch phone selections using the phone keypad. This is often refered to as outbound IVR. This menu can be programmed as a simple menu or a complex script developed using our interactive voice response (IVR software). The call recipient can always have the option to be transferred to an operator or to an outside third party if your business rules require the personal handling of a call.

Contact DSC to learn more about our message broadcasting solutions.


---
Communications Workers of America, AFL-CIO

"The New Jersey Nurses Union (N.J.N.U.), a member of the Communications Workers of America (AFL-CIO), was organized to foster the general welfare of its members and exists for the purpose of addressing the staff nursesí concerns related to wages, rates of pay, hours, working conditions, and grievance handling." - www.njnu.org

The New Jersey Nurses Union utilizes our message broadcast service to contact its members for meetings and other general announcements and event reminders.
---
Types of Message Broadcasting Campaigns
Database Systems Corp. provides many different types of message broadcasting campaigns for its clients. These are just a few of the more common calling campaigns that can be performed using our voice message broadcasting phone systems and outsourcing services.
Simple Message Broadcasting

Simple message broadcasting is a basic calling technique where the voice broadcast system dials from a computer managed list and plays a recorded phone message either to an individual, an answering machine, or both. No operator is required to talk with the call recipient who simply listens to the voice message. This technique could be useful when you wish to provide information or announce an event, provide a reminder, or request an action from the contacted individual. Different messages can be played if an answering machine is detected versus and individual.



Message Broadcasting and Touchphone (DTMF) Response

The message broadcast with touchphone technique expands the prior call method by playing a recording that provides the contacted individual with a menu from which to select different options. Using keypad responses such as "Press 1 for...", the choices could include obtaining additional information, being removed from the call list, leaving a voice message, or terminating the call. A different message can be left on an answering machine or the answering machine could be ignored completely. Although more complex than the prior call types, this form of voice messaging does not require that an agent be available to handle this call.


Message Broadcasting and "Press Through" Call Transfer

The message broadcast "press through" method is similar to the prior voice messaging technique but with the option to transfer the call to a third party. Again, using keypad (DTMF) responses the contacted individual can request that the call be transferred to an outside agent. The phone system dials another number and when contact is made with the third party or different phone system, the call is transferred. This is effective when the transfer party or organization is remote or not directly connected with your phone system and center.



Contact Database Systems Corp.
Contact Us Today to learn more about our voice broadcast systems.



Voice Broadcast Information
Quick Tour
Voice Broadcast Reports
User's Guide
Simulation Model
Online Registration
Demonstration

Voice Broadcast Solutions
Voice Broadcast Software
Voice Broadcast Services
Voice Message Broadcast
Voice Broadcast Supplier
Voice Mail Broadcasting
Message Broadcasting
Text Message Broadcast
Phone Broadcasting
Voice Broadcast Applications
Voice Broadcast Technology

Voice Broadcast Supplier
Voice Broadcast Company