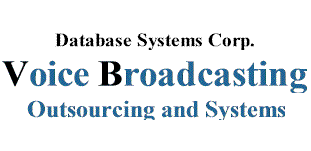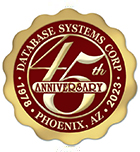 Linux Voice Broadcasting
Voice Message Broadcasting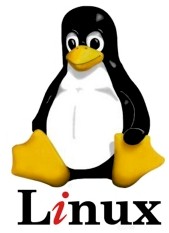 Voice broadcast systems from Database Systems Corp. (DSC) are comprised of computer phone systems, CTI (computer telephony integration) components, systems software and supporting call management software from Dialogic. Voice broadcast application development software libraries are supported for both Windows and Linux operating systems.

The DSC voice broadcast phone systems incorporate Dialogic computer telephony boards to handle the low-level processing of phone calls. The voice broadcast application software is the final component that is the custom technology which manages each specific voice broadcast campaign.

Database Systems Corp. (DSC) has been a leading provider of inbound call answering solutions as well as voice and message broadcasting technology. Voice broadcast send pre-recorded voice messages to hundreds or thousands of call recipients at once.

A voice broadcast phone message can be delivered to either an answering machine or played to live individuals. If the voice broadcast system detects a busy signal or detemines that the call was not answered, it can schedule the call for later delivery.

Contact DSC to learn more about our Linux voice broadcast solutions and callings services.


---
Corning Incorporated

"From light bulbs, television tubes and cookware…to ceramic substrates, optical fiber and Active-Matrix Liquid Crystal Displays, Corning has developed products that change the way we live -- for the better. Corning's sustained success stems from our ability to constantly reinvent and evolve our products and processes to meet the demands of current and future markets. Our rich heritage of innovation has been called one of American Business' greatest scientific traditions." - www.corning.com

Corning utilizes our voice broadcast services in the management of their facilities. If an unexpected event occurs at one of Corning's manufacturing plants, a security guard can make one phone call to our center that initiates a process which sends voice messages to all affected Corning employees.
---
Linux Voice Broadcast Software
Linux voice broadcasting software from DSC allows developers to create custom applications affiliated with a calling campaign. When the call is delivered to an individual, an IVR software script can be invoked that leads the caller through menu options. These options include transfering the call to an operator or outside phone extension.

DSC also provides voice broadcast XML software that allows you to automatically initiate phone messages from another computer system or from a website. The following are just a few of the features of our voice broadcast and IVR software.
Digital T1 800 Number Support
Analog Phone Line Support
Client/Server Architecture
Hearing Impaired TDD / TTY Phone Support
Linux, Unix, and Windows API libraries
DNIS Controlled
Sample VB Reports
Multiple Concurrent Programs
Play Message and Prompt
IVR Phone Key Input
Play Music On Hold
Call Outside Line and Transfer Call
Call Outside Line and Prompt for Input
Connect Caller to Outside party
Record Messages and Store
User Navigation and Selection
Voice Mail
Route Caller to Selected Agent Groups
C or C++ Visural Basic library
Database Access and Update
Text To Speech Conversion (TTS)
Mix Messages and Text
Response Logging and Reports
Contact Database Systems Corp.
Contact Us Today to learn more about our Linux voice broadcast technology including our Linux phone systems and software.



Voice Broadcast Information
Quick Tour
Voice Broadcast Reports
User's Guide
Simulation Model
Online Registration
Demonstration

Operating Environment
Dialogic Voice Broadcast
Linux Voice Broadcasting
Windows Voice Broadcasting

Voice Broadcast Solutions
Voice Broadcast Software
Voice Broadcast Services
Voice Message Broadcast
Voicemail Broadcasting
Message Broadcasting
Text Message Broadcast
Phone Broadcasting
Voice Broadcast Applications
Voice Broadcast Technology

Voice Broadcast Supplier
Voice Broadcast Company