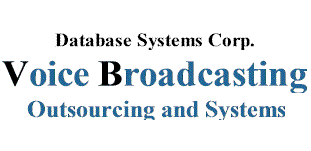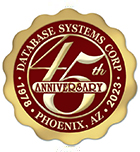 Voice Broadcast Phone Systems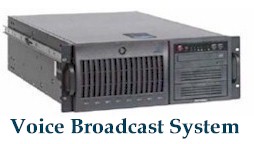 Database Systems Corp. (DSC) is a leading provider of voice broadcasting technology. Voice broadcast systems are computer phone systems that send voice messages to hundreds or thousands of call recipients at once.

These phone messages can be delivered to either answering machines or to live individuals. If the voice broadcast system detects a busy signal or detemines that the call was not answered, it can schedule the call for later delivery.

The DSC voice broadcast system can send call messages to one individual or can send millions of recordered voice messages in a single campaign. These messages can be emergency alerts sent to a community or the message can be a simple reminder sent to members of an organization. A different voice message can be sent when an answering machine is detected versus an individual.

After our system delivers the recorded message, the call recipient can be given the option to make menu touch phone selections using the phone keypad. This is often refered to as outbound IVR. This menu can be programmed as a simple menu or a complex script developed using our interactive voice response (IVR software). The call recipient can always have the option to be transferred to an operator or to an outside third party if your business rules require the personal handling of a call.

Contact DSC to learn more about our voice broadcast systems.


---
Cox Radio, Inc.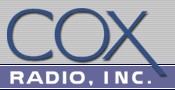 Cox Radio, Inc. is one of the largest radio broadcasting companies in the United States based on revenues. Cox Radio, Inc. owns, operates or provides sales and marketing services to 80 stations in 18 markets. This radio portfolio includes 67 FM stations and 13 AM stations. In 15 of its 18 markets, Cox Radio, Inc. operates three or more stations." - coxradio.com

Cox Radio, Inc acquired a state-of-the art voice broadcast phone system from Database Systems Corp. for its marketing department. Cox Radio, Inc. has chosen our voice broadcasting system and custom IVR development systems to conduct surveys and obtain responses from radio listeners in the Atlanta market.
---
Voice Broadcast Systems
To deliver phone applications and services, DSC has developed two series of automatic phone call systems, the WIZARD analog and the PACER digital phone systems. These systems are provided to our clients who wish to purchase their own system.
WIZARD Analog Voice Broadcast Systems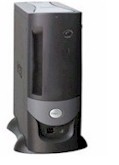 If your call center is small or requires fewer phone lines, the DSC WIZARD analog phone system can fulfill your call processing requirements. These economical systems are capable of managing virtually any type of inbound and outbound phone campaign.

Automatic phone answering is performed using our IVR software that processes inbound phone calls without the need for an operation.

The WIZARD systems employ our voice broadcasting technology which can be used to blast phone messages. This feature has both commercial application as well as community notification benefits.
PACER Digital Voice Broadcast Systems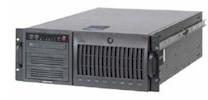 For medium to large call centers, DSC provides digital T1 phone systems capable of automatically answering phone calls while processing automated dialing phone campaigns.

The PACER digital phone system supports digital phone lines and is capable of addressing multiple T1's. The PACER system can simultaneously process hundreds of calls over digital phone lines. These PACER systems can be networked together to support call center environments handling thousands of calls at once.



Contact Database Systems Corp.
Contact Us Today to learn more about our voice broadcast systems and hosted voice broadcasting services.



Voice Broadcast Information
Quick Tour
Voice Broadcast Reports
User's Guide
Simulation Model
Online Registration
Demonstration

Voice Broadcast Solutions
Voice Broadcast Software
Voice Broadcast Services
Voice Message Broadcast
Voicemail Broadcasting
Message Broadcasting
Text Message Broadcast
Phone Broadcasting
Voice Broadcast Applications
Voice Broadcast Technology

Voice Broadcast Supplier
Voice Broadcast Company